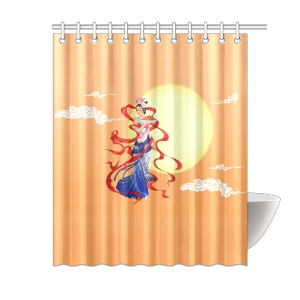 If you are a moon cake lover, or interested in Chinese traditional festival, it is the right time
to free your curiosity and take matters in your own hands. You may have the common sense
about Chinese Mid-autumn Festival. Now what? Let us start a carnival with Change at the
artistic and modern palace–Artsadd!
A custom shower curtain with the image of Change is just for you to release your fatigue
after day working. Singing loudly over taking a shower with Change, that really really an
amazing thing! All things are nothing. Just enjoy the celebration with Chinese ancient beauty Change.
And more surprises are here waiting for you.